Category Archives:
Ethiopian Day

Four people dead, including the president of the Amhara Regional
Government and the chief of staff of the Ethiopian Army
Äthiopien Tag-2016-የኢትዮጵያኖች ቀን.
Am 2 Juli 2016 wird zum zweiten Mal gefeiert.
አንዲት ቀን ለእርሶዎና ለቤተሰብዎ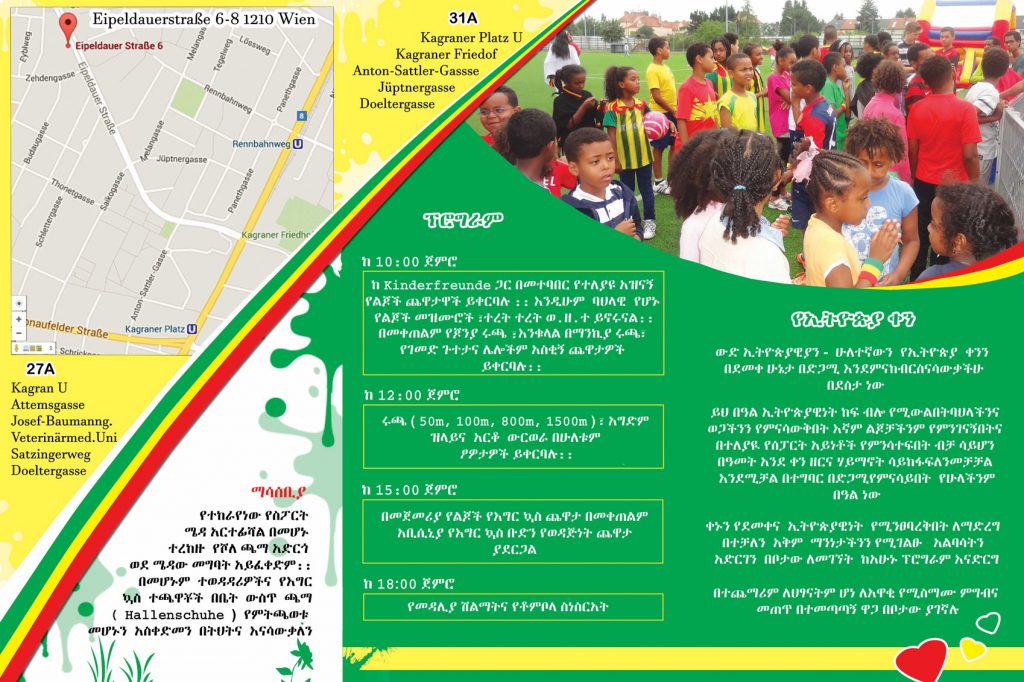 Das äthiopische Kultur- Sportfest fand am 27. Juni 2015  zum ersten Mal auf der Sportanlage des SC Elite statt. Viele Kinder, Jugendliche und deren Eltern nahmen an mehreren Sportarten teil. Dabei standen Spiel, Spaß und Bewegung im Vordergrund. Auch die kleinen Kinder sammelten spielend erste Erfahrungen und waren mit viel Elan und Eifer dabei. Nach dem sportlichen Wettkampf erhielten alle Kinder für ihre gezeigten Leistungen eine Medaille und einen Pokal.Ein großes DANKESCHÖN an alle freiwilligen Helfer.